The Journey to Wild Divine is a biofeedback machine with a difference. It is, believe it or not, a computer game for personal growth.
I was surprised to find this 'little gem' of a product on the Internet many years ago and came across it totally by accident.
It is a must buy for all those who love mixing ancient spiritual and meditation practices with modern technology.

What You Get
With modern self-improvement tools taking a more internally guided path to personal growth and personal development many anti-stress products, such as the excellent Sedona Method and Release Technique (were all you need is a CD or MP3 player) Wild Divine takes a more scientific approach.
The Jourey to Wild Divine is a combination of a biofeedback machine and biofeedback software.
Wild Divine uses the biofeedback produced by your own mind and body to help you gain greater awareness of your mental and physiological functions and then teaches you to manipulate them at will.
Here's what you get when you buy The Journey to Wild Divine:
Includes Patented Iom Active Feedback Hardware and Finger Sensors.
Over 30 guided meditation and breathing practices.
15 Fun and interactive Active Feedback Events with variable difficulty settings.
Built-in Iom Grapher Mode to track your signals in real-time.
Includes DVD Installation Disks for PC & MAC with Digital Training Guide & Users Manual.
The biofeedback game was first introduced with just 1 "game" called The Passage with over 40 different biofeedback "events" for gaining an amazing amount of control over your mind and body.
However, since it first hit the personal development arena Wild Divine has grown in such popularity that new stories and challenges have been added to the product as addons.


Most sellers only offer "The Passage" with the biofeedback equipment and software.
However, if you buy the biofeedback game from Amazon you get all 3 Wild Divine journeys instead if just 1:
The Passage
Healing Rhythms
Wisdom Quest
What you Can Expect to Achieve
Using The Journey to Wild Divine biofeedback machine and software you can expect to achieve the same level of stress reduction and body-mind control usually only experienced by people who have practices daily mediation for decades.
But the benefits don't end there.
Using this innovative biofeedback product you can expect to achieve:
Reduced stress
Increased mental
Increased physical performance
An improvement to your overall health.
The ability to balance your physical and emotional responses to life.
The beginnings of total mind-body wellness.
Advanced breathing and meditation skills.
Achieve greater balance of mind and body.
How Wild Divine Works
At the beginning of the Journey To Wild Divine game you must hook yourself up to bio- feedback equipment which comes with the game.
This equipment, which is in the form of sticky pads attached to your skin, is also connected to your computer.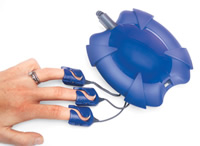 In order to progress through the game you must control your thoughts because they affect the electrical signals that your body produces i.e. they detect your emotional responses – a bit like a lie detector machine.
Now, if you have ever played a computer game you will be aware just how addictive they can become. Many hours can be spent playing without noticing the time going by.
Being an avid gamer I know that after several hours playing on my computer I can still hear the music of the game in my head and sometimes find myself thinking of ways that I might use to get round a particular gaming problem.
What is worse is that during those non-playing times all the frustrations I felt while playing the game come rushing back into my consciousness.
Well, just imagine if you could do that for positive emotions?
A game that could illicit positive responses and a calm state of mind and body while playing it would likewise "blend" into your normal everyday activities.
This is exactly how Wild Dive works.
Through the use of modern biofeedback technology the game teaches you how to control your thoughts, emotional responses and thus your physiological state.
This makes Wild Divine much more effective than a standard biofeedback machine, many of which are twice the price but offer much less functionality as a teaching tool like this one on Amazon.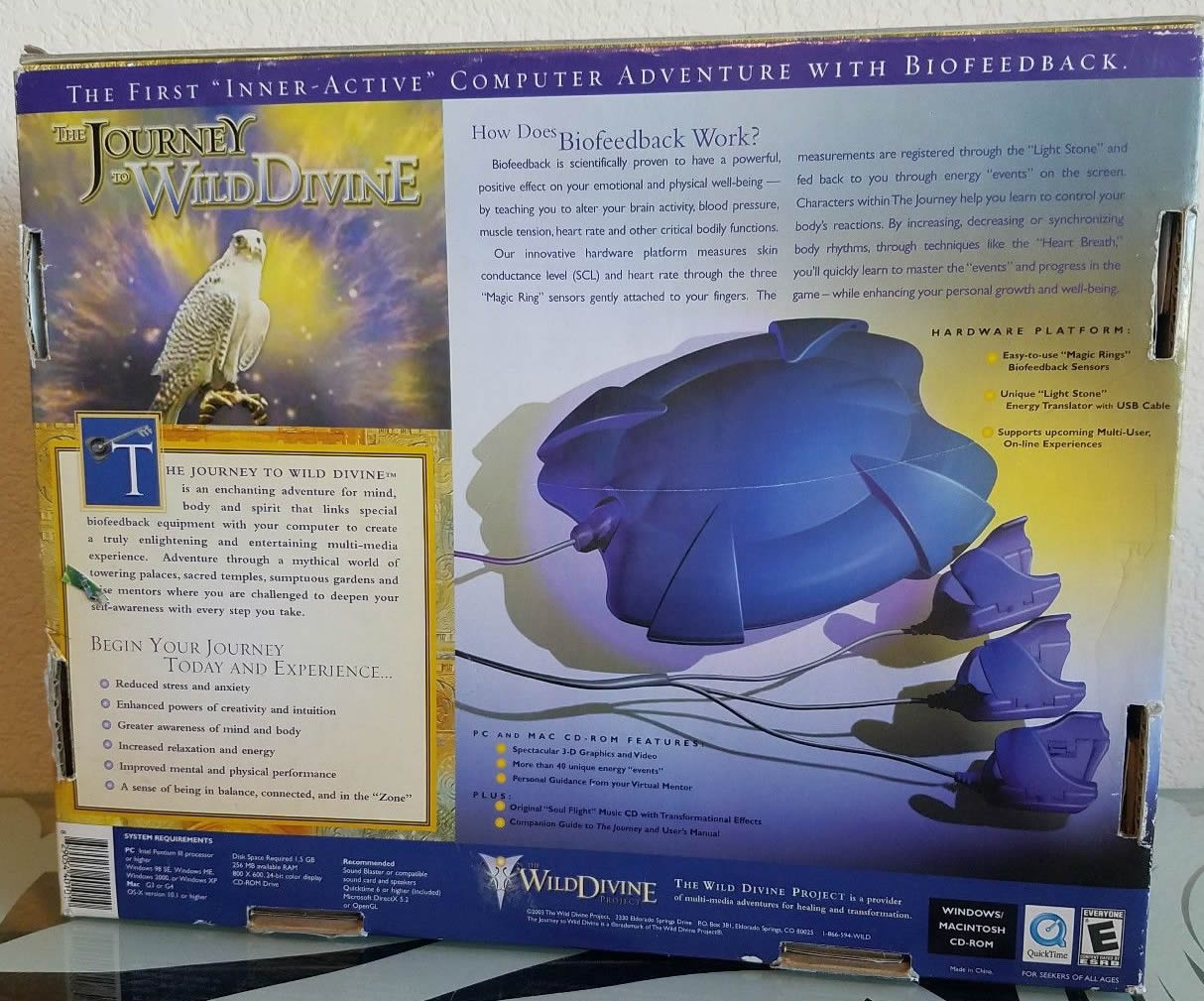 &nbsp:
Wild Divine Game Tour
The Benefits & Drawbacks
The Journey to Wild Divine game directs you to focus your energies and thoughts in order to produce the correct signal.
If you do not produce the right electrical signal, by controlling your emotional responses, using visualization, breathing techniques etc., then the doors won't open or the coloured spheres won't move and you can't progress.
The game is visually appealing and very relaxing to play.
The detail of the computer images is first rate and the game itself is extremely enjoyable to play. Journey To Wild Divine truly is a 21st century method of self improvement.
After playing regularly you will find yourself bringing the benefits with you into your everyday life, being able to regulate your emotional responses and thought processes.
The only drawback to using Wild Divine products is that they require a PC, Mac or laptop in order to operate the sensors and software. In other words they are not self-contained devices and if you don't have some type of computer you can't use them.
Having said most state of the art biofeedback products require some form of extra technology to interact with them even if it is just a smart phone.
With 80% of US households and 88% households in the UK having a computer and as you are probably reading this page on some type of computing device it should not be a problem for you using Wild Divine biofeedback products.
2 Wild Divine Game Events
Does it Work?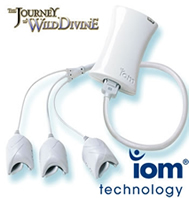 'The Journey to Wild Divine', which is marketed as a 'daily mind & body practice for healthy living', is truly excellent.
Unlike other 'ordinary' games you won't get bored with it after a few days, due mainly to the enormous benefits you start to notice after the first game!
It is somewhat pricey for a "game" but it is much cheaper than the alternatives and teh fact that it is presented as a game makes it so much more powerful as a biofeedback tool.
And….one thing must be said – it definitely works!
If it is played regularly it can give you the same benefits in a few weeks that would normally take many years using traditional meditation techniques.
Normally you only get "The Passage" which has 40 biofeedback events with your initial purchase. That means you would need to buy the advanced packages, "Healing Rhythms" to help heal mind and body, and "Wisdom Quest" separately.
But, currently Amazon have a deal where all three are included. Just follow any of the amazon links on this page to find out more.
The Journey to Wild Divine Biofeedback Software & Hardware for PC & Mac with healing Rhythms and Wisdom Quest included is available at: