Victoria Gallagher Unleashed
The Victoria Gallagher Review
Click here for "Hyptalk Revealed"
Would you like to have more luck at the gaming tables, manifest more money, have better relationships or anything else you can think of?
Well who wouldn't ?????
Hip Talk!
Hypnotherapy of Nevada a.k.a. Hyptalk say you can achieve all these things and more with the use of pre-recorded hypnotherapy CDs recorded by Master Hypnotherapist Victoria Gallagher (formely Victoria Wizell)!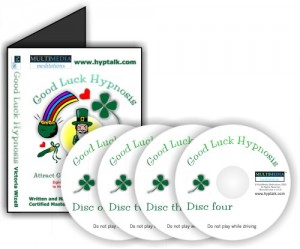 Their hypnotherapy titles range from creating luck in 8 weeks – or your money back – to custom made recordings for your specific use. They have a very large catalogue of pre- recorded sessions with some unusual ones like Grow Taller and I was almost tempted to test this one but didn't want to end up looking like a giant beside my 5ft 4″ girlfriend.
Victoria Gallagher is a Certified Master Hypnotherapist, Certified Weight Management Specialist, Level One Neuro Linguistic Programming Practioner and a Certified HypnoBirthing Practioner who is a member of the National Guild of Hypnotists.
Victoria uses her charming, soothing voice to great effect as she guides you expertly into a deep trance. She also packs her recordings full of hypnotic techniques that work!
Perhaps her most successful program is weight loss hypnotherapy which is more than just one hypnotherapy cd weight loss program but is a 12 week course that gives outstanding results!
The Hypnosis Sessions
It seems to me that there is also some kind of sound technology at work in the distant background, with the basic music played, as Victoria guides you during the hypnotic process. Whether it is these sounds, Victoria's voice and expertise, or a combination of the two which induces such a relaxed state I cannot say. However, it really doesn't matter as long as it produces the desired result and it does!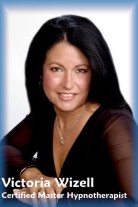 The hypnotherapy sessions do not just concentrate on one area or technique but combine many different approaches. Reframing is used to retrain the subconscious mind, as is personal energy manipulation. This creates a deep sense of change in how you feel and think about situations (this is not so much esoteric as actually scientific for when we change how we feel and think the dynamics of our personalality changes and others can sense this).
The sessions are extremely relaxing. However, I would have prefered more elaborate music during the trance session as I find this produces a much deeper trance state and a better hypnotherapy session.
Having said that, however, the recordings are of a very high quality and they do produce trance and results which are, I suppose, the most important things.
Victoria Gallagher
Conclusion
Hypnotherapy of Nevada have some great titles and after successfully using the "Inner Peace" mp3, and the 8 week cd sessions "Good Luck Hypnosis", I will definately try a few more. "Inner Peace" left me extremely relaxed and after each session this feeling stayed with me for several hours. After listening to all the sessions on "Good Luck Hypnosis" I was offered a car at a purchase price that left me a little embarrased it was so low, started to find bargains everywhere I looked and, oh yes I almost forget, I also won a nice sum on the lottery!
These hypnosis programs work! And, if you don't believe me, just remember they offer a money back guarantee with their products!
[Additional Hyptalk information as of April 2010]
I have since purchased a custom made hypnosis CD for increasing my earnings which was very specific. After 1 month of listening I had reached my goal. Powerful stuff!